We have a strong executive and operational team, with wide experience and the skills required to successfully manage a large multi-cultural workforce. In our Kazakhstan offices, we employ multi-lingual personnel from Kazakhstan, led by a team of expatriate and Kazakh management, who have many years of experience in providing services to the Oil and Gas, mining and other industries in Kazakhstan and internationally.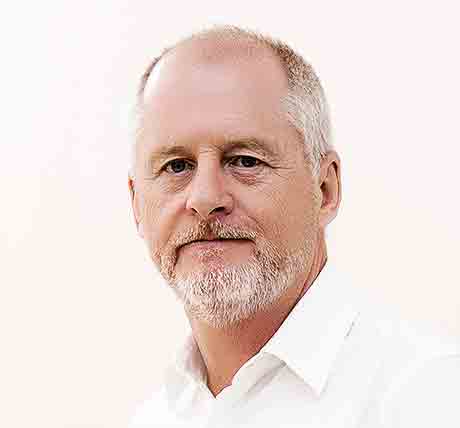 Quintin Goldie
Chief Executive Officer
Quintin joined Bolashak in November 2010 initially as Operations Director, and was appointed Managing Director in 2011, subsequently taking over the role of Chief Executive Officer with overall responsibility for all companies in the Bolashak Group. Quintin has thirty five years' experience in providing a wide range of technical and industrial services to the Oil and Gas and construction industries. Prior to joining Bolashak, Quintin successfully managed an industrial services company in Baku, and subsequently introduced the company into the Kazakhstan market. The company underwent a period of fast profitable growth, which led to their acquisition by a major international provider of industrial services. Quintin's wide experience, knowledge and passion for the industry have been a great asset in leading Bolashak. He has focused on strengthening the Safety and Quality cultures in Bolashak's Group, as well as developing the Group's management team. Under Quintin's stewardship, Bolashak's place in the market has strengthened greatly and is well-positioned for further growth over the coming years.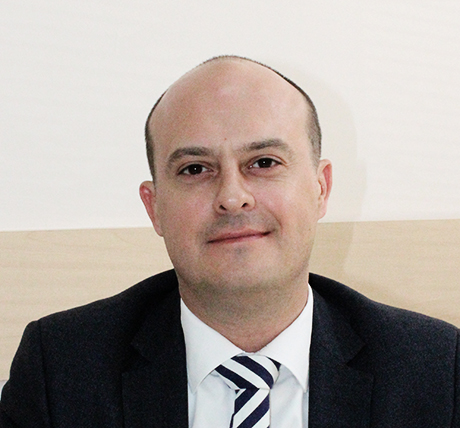 James Mullins
Operations Director
James Mullins joined Bolashak in 2012, working initially in our London office, with responsibilities for Recruitment and Business Development. Prior to joining Bolashak, James worked in engineering and sales. James has used his engineering and sales background to excellent effect since joining Bolashak. In 2013, James re-located from London to Kazakhstan, taking on the role of Project Manager and having responsibility for managing the services for one of our key clients in Atyrau. Since then, James has taken on the role of Operations Director, with overall responsibility for delivery of services to our largest client. The project employs a large number of contract personnel across a number of locations both in Kazakhstan and internationally. James' role covers the day-to-day management of the project development and operations, ensuring quality of service delivery and overseeing the project team across all regional offices.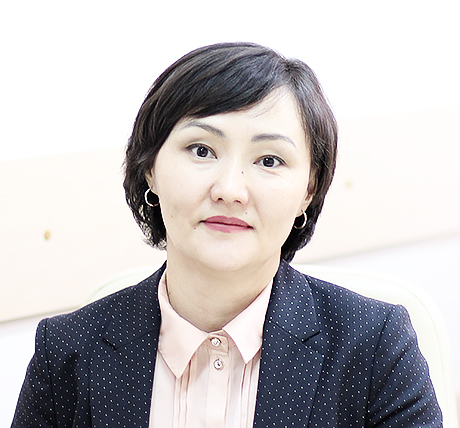 Edelweiss (Elle) Temirgalieva
Commercial Director
Having held a variety of roles with Bolashak, Elle has worked her way to her current position as Commercial Director. Fluent in English, Russian and Kazakh, Elle joined Bolashak when it was formed. She has a unique overview of Bolashak's business, because of her involvement in managing our activities in a range of different areas. Elle's first role with Bolashak was managing our payroll and contracts functions in our Aksai office. Elle relocated to our Atyrau office, where she took up the role of Commercial Manager for the company as a whole. In 2011, her career path took her to its next natural step as Commercial Director. Her role covers management of contracts, all commercial issues and proposals. Now based in Uralsk, she is also responsible for managing our operations in the West Kazakhstan and Astana regions. Elle has further developed her skills from several training courses in the UK and Ireland, and this combined with her wide experience and knowledge of Bolashak's activities make her a very important member of our team.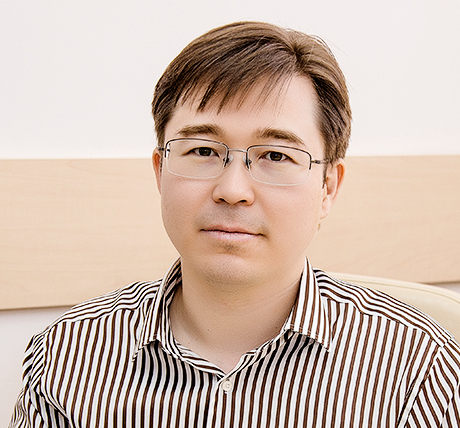 Marat Turakbayev
Group Finance Director
Marat Turakbayev's experience has contributed significantly to the strengthening and development of the Group's financial systems. He has twelve years' experience in finance and he is fluent in English, Kazakh, Russian and Turkish. Marat's career included eight years with a major international oil and gas service company where he progressed to the role of Finance Manager for the Caspian region. Marat is experienced in financial management, ERP system implementation, audit and internal controls and management of outsourced functions. Marat's responsibilities in Bolashak cover all aspects of financial operations and accounting, including maintaining all financial records of the Company in compliance with International Financial Reporting Standards (IFRS), as well as preparing all financial reports and data for Management and the Board. He is responsible for overseeing all of our financial and accounting functions.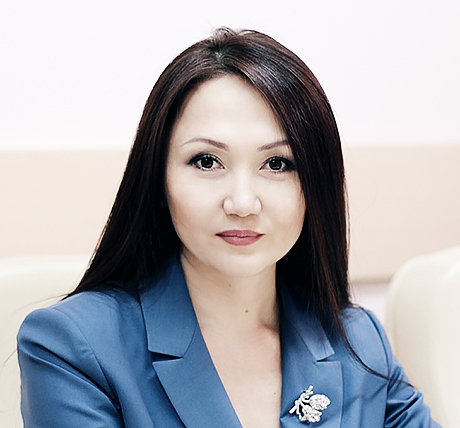 Alma Nsanbayeva
Human Resources Director
Alma joined the Bolashak Group in 2012, with 12 years of experience in personnel management in various industries and multinational companies, and has made a significant contribution to the company. People are the most important resource of any organization, so Alma successfully fulfills a highly important role for Bolashak. Under her leadership, much progress has been made in the development and implementation of new approaches to human resources management. With her skills in planning and organization, she was able to successfully implement effective programs in training and personnel development. Educated in various fields including law, economics, management, and holding an MBA and with extensive career experience, she is proficient in all aspects of managing labour relations and interpersonal conflicts. With her leadership and strong organizational qualities and professionalism, Alma has brought momentum and positive changes to the company's HR management and development.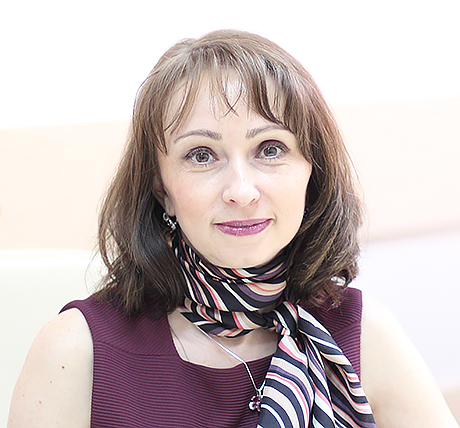 Svetlana Zhalkovskaya
Almaty Branch Director
Svetlana has been a very important part of Bolashak's team for many years. Fluent in English and Russian, she joined Bolashak in 2001, in our office in Astana. Svetlana's initial role was to manage the work permit application process in Astana for Bolashak's expatriates working throughout Kazakhstan. When the responsibility for the work permit process moved to the regional centres around Kazakhstan, Svetlana re-located to Almaty, where she established our branch office in 2003. Under Svetlana's management, the Almaty office has grown to become a business unit in its own right with contracts with Almaty-based Oil and Gas companies, as well as clients from the mining, telecommunications and other industries. Svetlana manages all aspects of the business in Almaty and the Eastern regions of Kazakhstan, including recruitment, logistics, operations and business development. She also provides invaluable support with corporate affairs issues and oversees Bolashak's PR and marketing functions.